Wow, that took a lot

longer

than I thought. There's always a whole lot of those

one-more-itty-bitty-thing

's left to do…………that add up to taking a lot more time than expected.
Whew, but now the pattern is in my shop here…….and wow, it's a lot of fun to make. And even more fun to put on your little girl.………. Or granddaughter…….. Or best friend's daughter…..
The Maddy Dress
The pattern includes sizes: 6-12 months – 5T.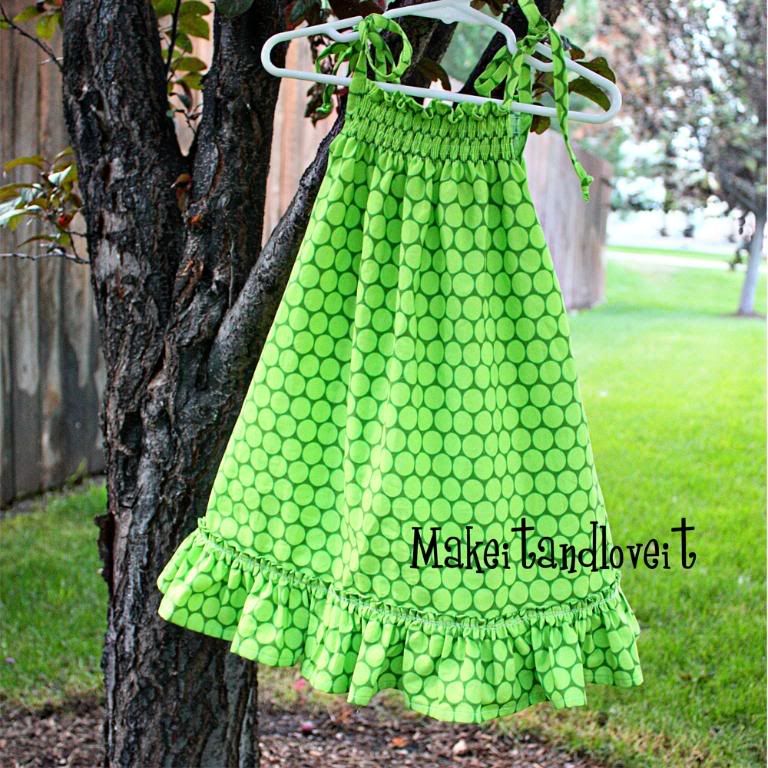 This sweet little Maddy Dress is the perfect summery dress for little girls of all ages. The stretchy smocked top adds just the right amount of comfort and the shoulder ties make this dress very adjustable. And don't forget the flirty little ruffle at the bottom that gives the dress some adorable movement. You can throw the Maddy Dress on your little girl for a comfy play outfit or dress it up with some nice shoes and a hair accessory for a nicer occasion. It even works well in the fall/winter if paired with a long sleeve shirt underneath. Awwwwwww, it's just too cute on any little lady……….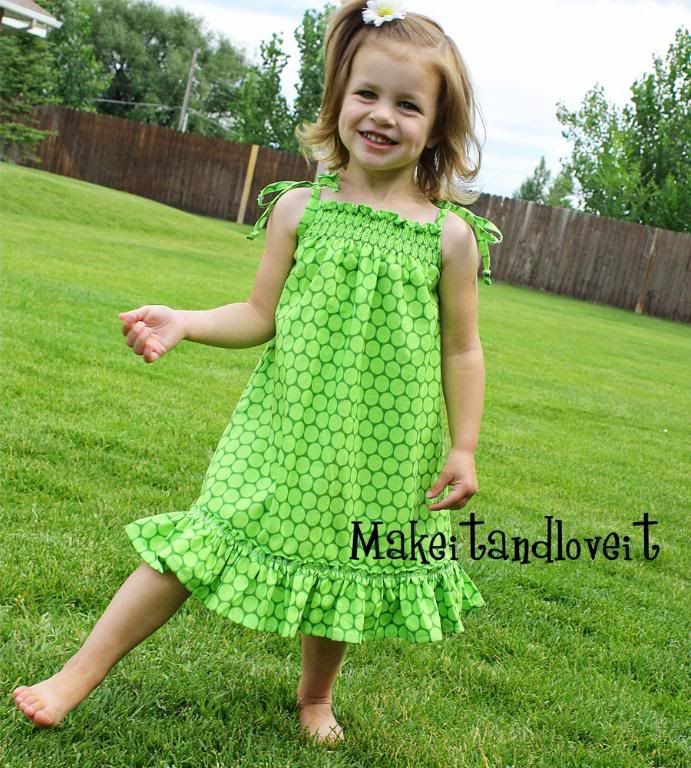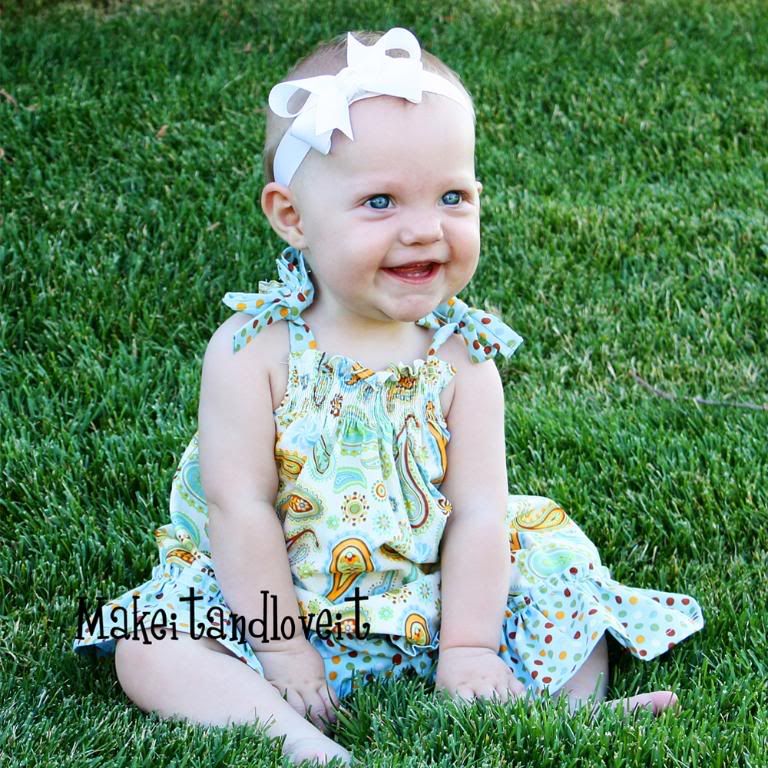 So, rev up your sewing machines, sew up a Maddy Dress, and then slip onto any and every little girl you know so that they can run outside and play.
The Maddy Dress is available in my etsy shop here.
More ideas like this