My very own cousin and HIS GIVEAWAY!!
.
!!!!!!!!!!GIVEAWAY CLOSED!!!!!!!!!!
Have you noticed my newest sponsor Anne Pearson Photography found here? Get ready to be amazed at some stunning photography capturing your favorite memories and occasions. Her images are seriously breathtaking. Anne is based out of Utah but is very willing to travel if interested. Contact her for more details.
And hurry on over to her site for a giveaway of her very own. What luck!
Looking for the She Wears Flowers giveaway? Scroll down or click here.
. . . . . . . . . . . . . . . . . . . . . . . . . . . . . . . .
I have this cousin named Brad.
And he has such a clever brain.
Well, he has entered a product design contest and submitted the coolest product.
Once you watch this video, you are sure to want your very own.
Take a look.
(and turn up your volume…)
Didn't you just want to eat up his sweet kiddos?
What a fun way to not only build, stack, and construct…….but what a great visual and tangible concept for little ones to understand counting, grouping, multiplication, patterns, and more.
Don't you want a set of your very own……..and 2 other sets to gift away?
Well, Brad is a finalist for a contest and whoever wins the most votes on facebook, wins a trip to meet the retailer about selling their product. How cool is that?
Brad would love to give away a set of his Brainy Blocks but he only has his one prototype for now……so he is giving away something just as great.
First, he is giving away one of his original papercutting of a peak in the Eastern Sierras of California, called Mt. Tom. (Image fits in a 4″ x 6″ mat opening.)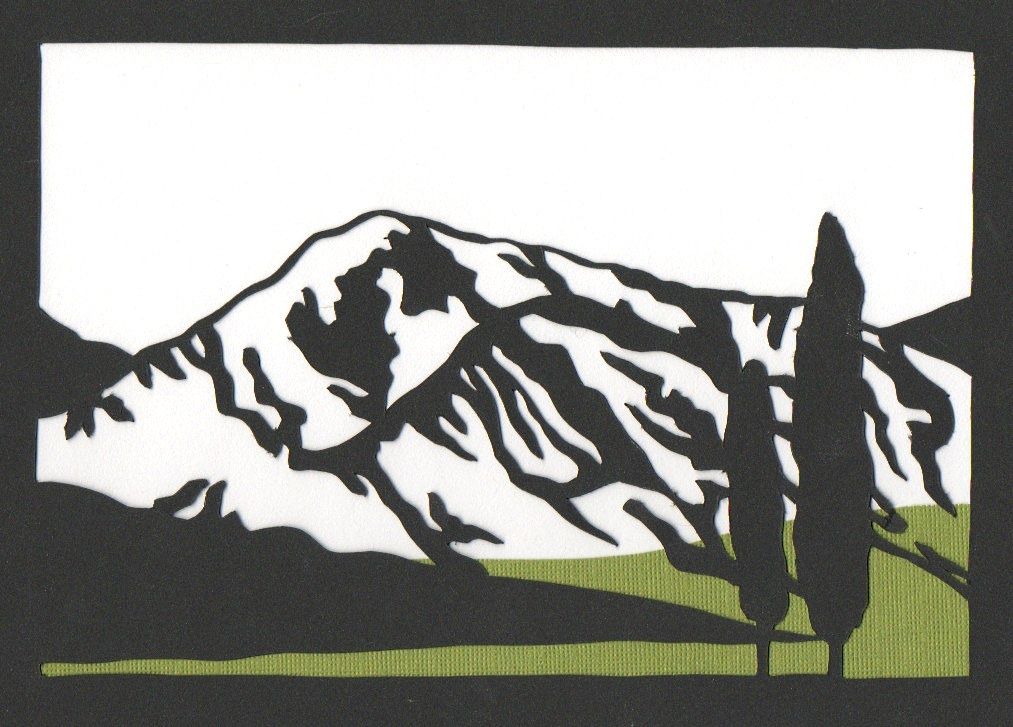 **This giveaway is available for anyone who votes "like" for the Brainy Blocks over on facebook here.
But Brad has decided to give away something else, just for the those who participate over here on Make It and Love It.
Have you ever read this book, Blueberries for Sal?

Well Brad has hand drawn a 16″ x 20″ ink on canvas image from this book.

Check out those perfect details of little Sal from the book. Love her.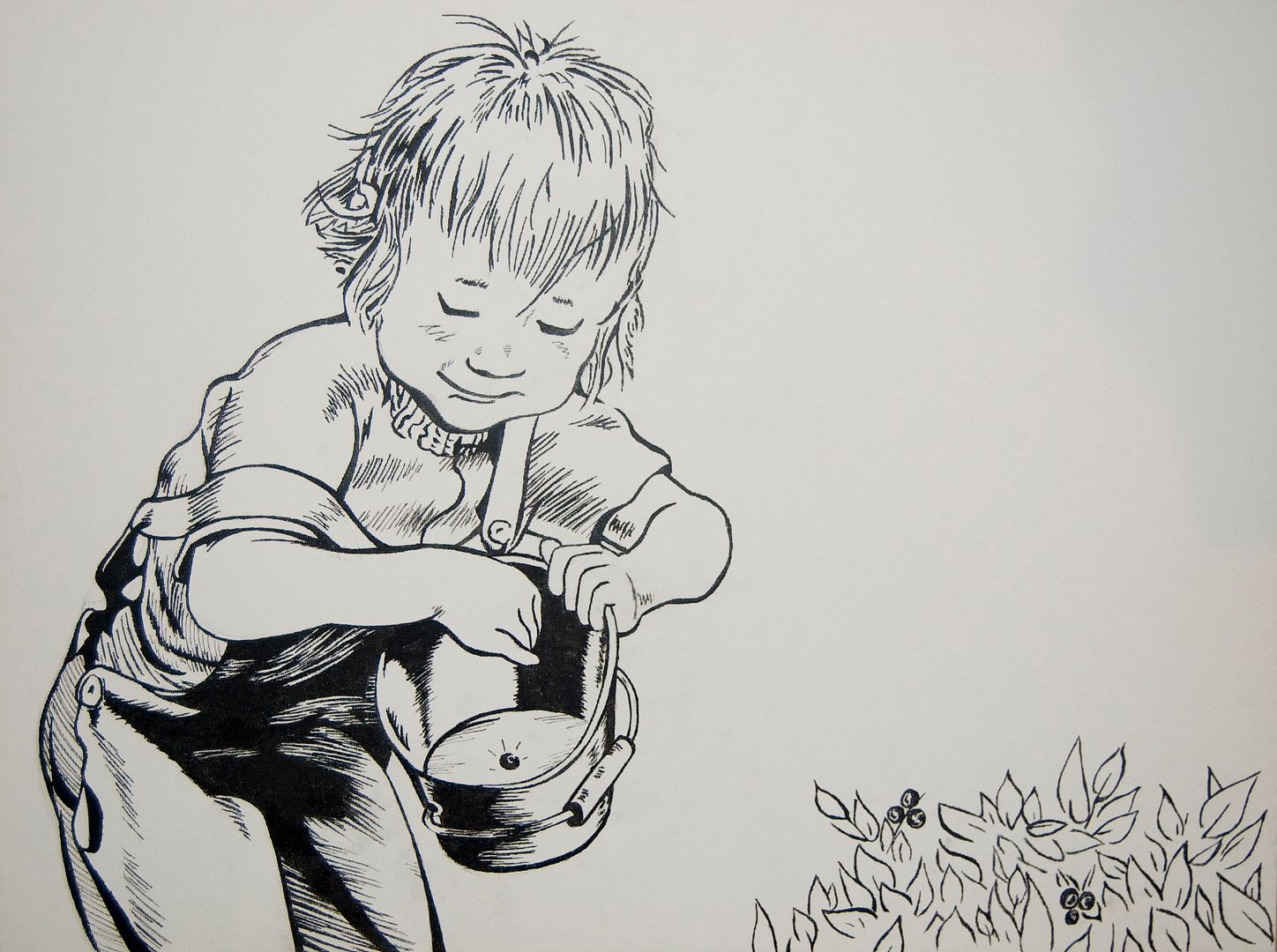 The winner will receive this large canvas through the mail, right to their very home.
I could think of several spots in my home where this would look just perfect.
How to enter?
One entry?
Post about this contest/giveaway on your own blog. (And then tell me you did in another comment.)
Add this contest/giveaway to your facebook status. (And then tell me you did in another comment.)
Tweet about this contest/giveaway. (And then tell me that you did in another comment.)
Okay, and a

big whoppin'

5 more entries?
Tell a friend about his contest/giveaway and if they have voted (and clicked "like" for the Brainy Blocks) come back here and let me know. (And then enter in 5 more comments, telling me that you did so.)
So everyone who votes "like" for the Brainy Blocks here will automatically be entered to win the Mt. Tom paper-cut. (including those who don't participate in the canvas giveaway here)

And then those who enter this giveaway here on my blog, will also be entered to win the sweet little Blueberries for Sal canvas. (So you could win both!!!)

And wow Brad, I sure hope you win and are able to market this product. I, along with many, want our very own set of Brainy Blocks.
Is that so much to ask? :)
Thanks for checking out my My very own cousin and HIS GIVEAWAY!! post. Check out my full collection of
DIY Sewing
articles. Find even more sewing projects, patterns, and tips for beginners and advanced sewists by
Liz Call
,
Mariah Leeson
,
Randi Dukes
and
Tauni Everett
.